Psychology and Psychotherapy Services Online
Cognitive Behaviour Therapy (CBT), PTSD, Depression, Anxiety, Anger and Relationship Therapy Online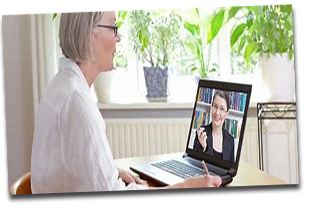 Established in 1996 The Belfast Counselling Group is an on-line Psychology and Psychotherapy Service offering Cognitive Behaviour Therapy (CBT), Psychodynamic, Integrated, Solution Focused Therapy and Eye Movement Desensitisation Therapy (EMDR) to individuals.
It has been in existence for 27 years offering therapy to clients with anxiety, depression, Trauma, Post Traumatic Stress Disorder (PTSD), panic attacks, phobias, OCD, low self-confidence and self-esteem, stress, pain management and work related stress.
Formerly in offices in Belfast and Holywood we now offer therapy remotely using FaceTime, WhatsApp and Skype; we are registered to offer remote therapy with all leading Health Insurers including BUPA, AXA, CIGNA, AVIVA, WPA, BENEDEN and H3.
'Online therapy is very effective and clients report online face-to-face working is very beneficial eliminating travel and offering convenient session times; the beneficial value appears to be equal to therapy in the consulting room (both are face to face therapy).
Clients state they are very satisfied particularly as they are being supported with effective therapy whilst maintaining social distance and safety'.