Cognitive Behaviour Therapy (CBT), PTSD, depression anxiety,
anger and relationship counselling near Belfast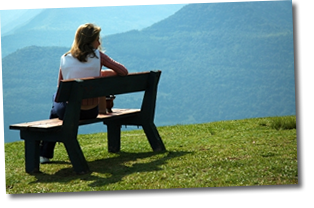 Established in 1996 the Belfast Counselling Group is a self-referral service offering Cognitive Behaviour Therapy (CBT), Psychodynamic, Solution Focused Therapy and Eye Movement Desensitisation Therapy (EMDR) for individuals.
Normally we operate in Holywood offering one-to-one therapy in a confidential and discreet caring environment in high quality premises with disabled access, toilets, rail and bus links on the doorstep and with plenty of parking nearby. However during the Coronavirus outbreak, with the requirement to work at home and maintain social distancing, we now offer therapy remotely using either FaceTime or Skype.
Belfast Counselling Group has been in existence for 24 years offering Cognitive Behaviour therapy for patients with, anxiety, depression, trauma, Post Traumatic Stress Disorder, (PTSD), panic attacks, phobias, OCD, low self confidence and self esteem, stress pain management and work-related problems such as bullying and harassment, managing workload, manager/supervisor relationships and adjusting to new responsibilities.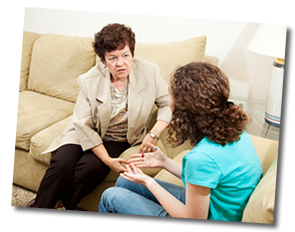 We also specialize in working with patients traumatized by the troubles or who have suffered physical and Psychological trauma and present with trauma symptoms of high arousal flashbacks and nightmares. In addition to one-to- one counselling using Cognitive Behavioural Therapy, EMDR and solution focused therapy we offer medical-legal report services and individual anger management and assertion skills training.
We are registered with all leading health insurers including BUPA, AXA-PPP, Cigna, Aviva, WPA and H3 a local health insurer and part of the 3Five2 Group and we are now able to offer remote therapy using FaceTime or Skype with each of these insurers.
ONLINE THERAPY: Our general experience so far is that online therapy is very effective. The emerging consensus from practice based therapists is that the beneficial value of online therapy appears to be equal to therapy in the consulting room (both are face to face therapy).
This is in no way to say that online therapy is the same as therapy in the consulting room as given a choice some therapists and clients would opt for therapy in the consulting room. But at present we don't have that choice and what we are finding is that online therapy can be very effective.
We have provided therapy sessions online for some years, now generally to clients who are geographically distant, with the overall experience being reported as extremely positive.
Clients state they are very satisfied particularly as they are being supported with effective therapy whilst maintaining social distance and safety.